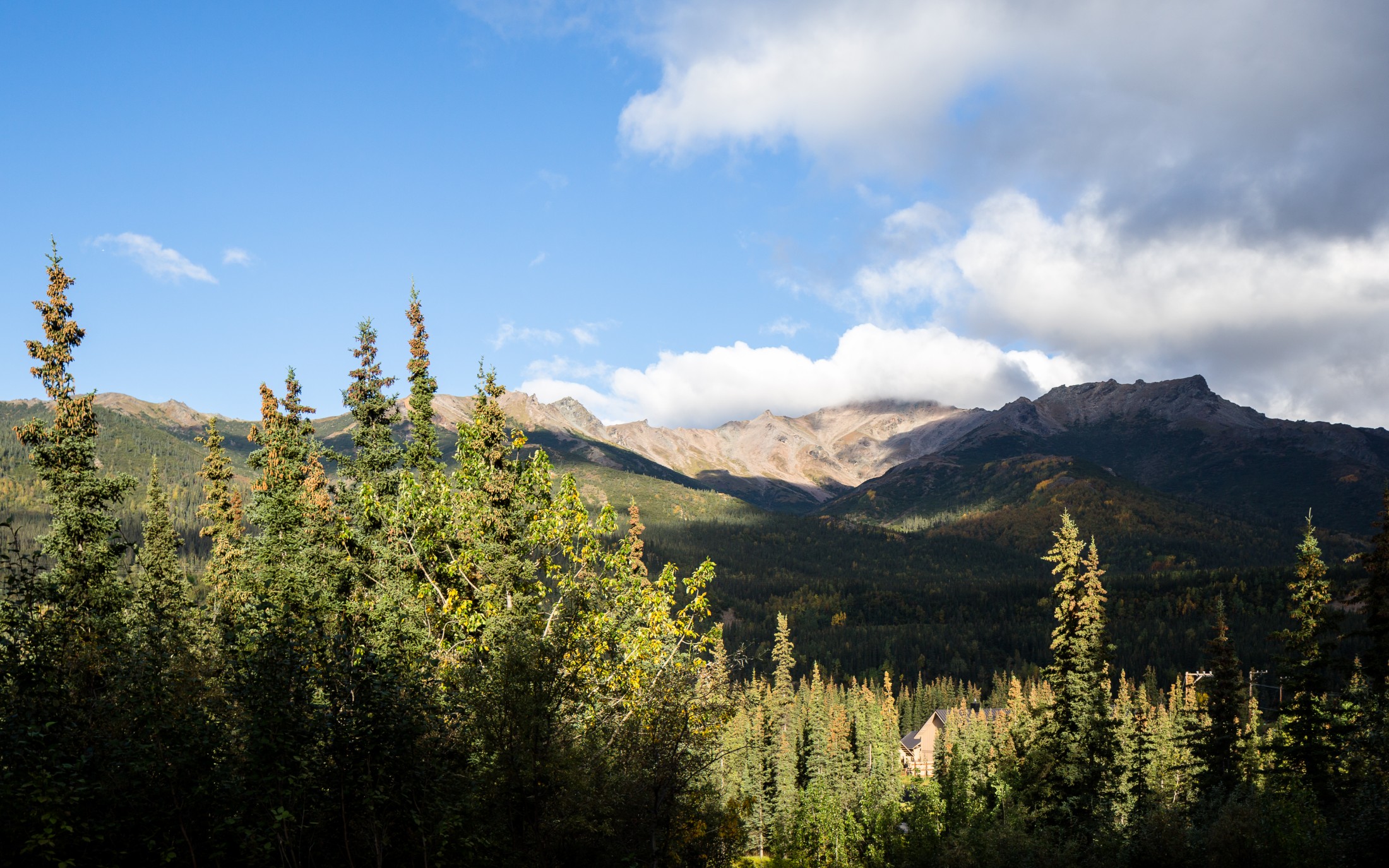 Denali National Park
Over the past six years Heliotrope has consulted with our client Holland America/Princess on number of projects in Alaska, including two restaurant renovations, two new-build restaurants, new hotel rooms, room renovations and master planning efforts. Featured here are three projects at the Holland America and Princess sister properties adjacent to Denali National Park. These properties together represent the largest resort in the state, welcoming tens of thousands of Park visitors each year.
Karstens Public House, a 200-seat restaurant situated in the heart of the Holland America property, functions as the flagship resort food and beverage location. The program combines sit-down dining with bar and coffee/take-out/retail components – energizing the space and lend it a 'market vibe'.
Ridge View Lodge is a 99-room, 51 600 sf structure featuring the property's first junior suite offering. It is sited to take advantage of river and mountain views, and tucked up against a remnant forest on the opposite side. An elevated "bridge through the forest" conveniently deposits guests on the second floor, eliminating the need for an elevator. Corridors are generous, light filed and open to the outside, providing a strong connection to nature. Guestroom interiors are laser-focused on establishing a sense of place. Upon entry, guests hang their jacket on a bronze moose antler, check out the barometric pressure on a custom-designed barometer adjacent to signage providing local weather and geographical facts. The headboard wall consists of a USGS map of Denali, with the park road guests will be travelling down running the length of the room. The burnt-cedar wall cladding on the opposite wall extends your eye to the balcony, with a view of Mt. Healy beyond. Pendleton park blankets, custom designed by us, lend a park lodge esthetic.
Fanny Q's Saloon, occupying a structure formerly used for dinner theater, has the feel of a well-worn Filson jacket. The existing concrete floors were left as-is, the structure exposed and painted black, and the stage re-purposed for live music. Walls were punched through for new windows and doors and a large porch added to increase seating. The "saloon" esthetic is most prominent in the tin-clad bar, stretching the length of the room and backed by a rhythm of shuttered windows. The center of the space features a custom moose antler sculpture by Knot & Burl – a fabricator and Heliotrope collaborator.