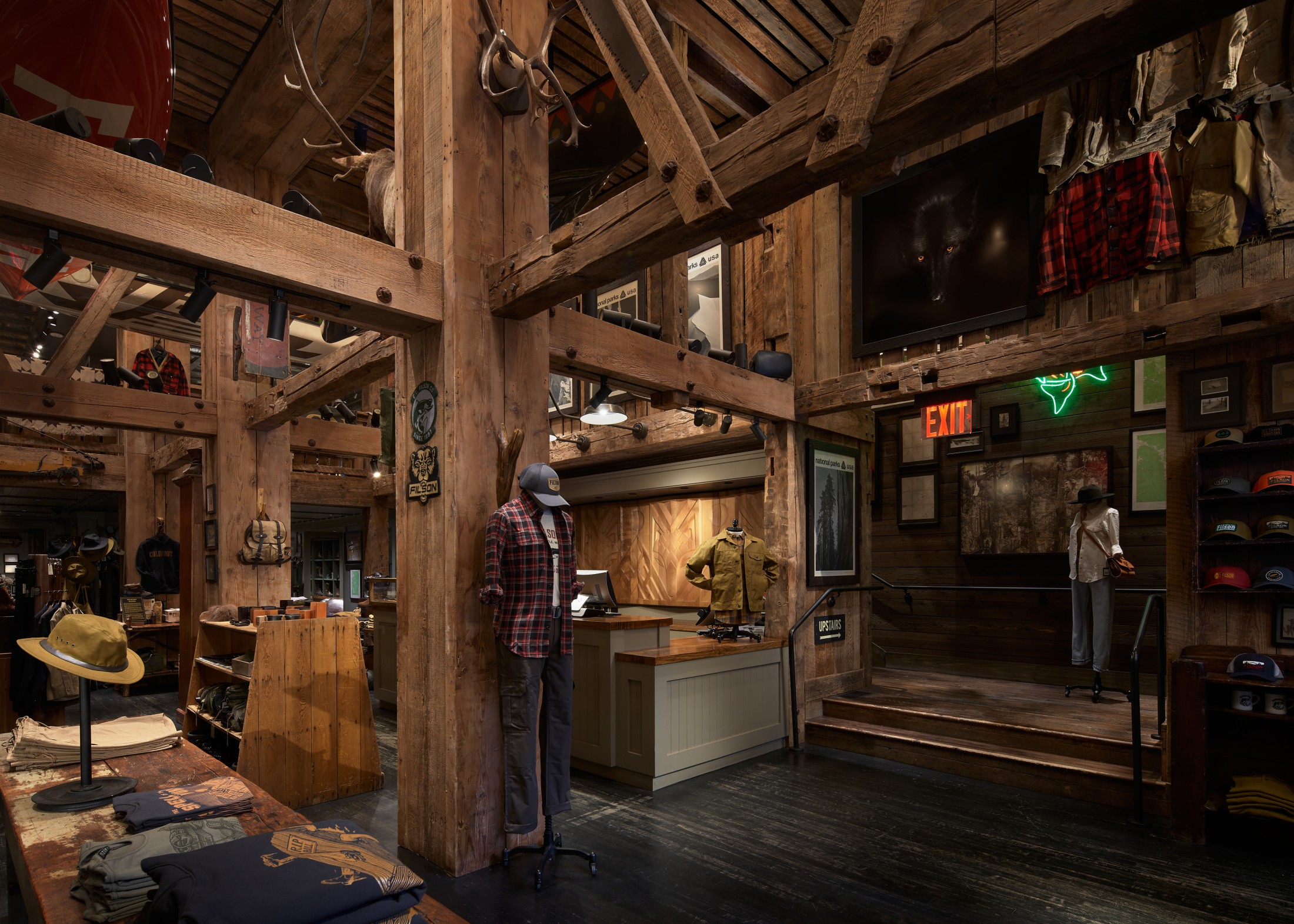 Filson New York Flagship
Founded in 1897 to meet the needs of prospectors travelling through Seattle on their way to the Klondike Gold Rush, Filson is rooted in over 100 years of Pacific Northwest history. The brand now designs, manufactures, and sells men's and women's outdoor clothing, accessories, and luggage. Filson has earned a worldwide reputation for creating a product that is built to last, made in America and guaranteed for life.

Inspired by that ethos, the design team, in collaboration with the Filson creative group and an elite team of builders, craftspeople and fabricators, made it their focus to create a space that shared the same level of quality and integrity as the product Filson sells. We started by buying a barn. Literally, an abandoned barn in Oregon that we found for sale on-line. We dismantled it and shipped the wood siding, posts and beams to Nelson, British Columbia, home of Spearhead, a specialty fabricator and one of our partners. In collaboration with Spearhead, using this salvaged material, we conceived of a post-and-beam apparatus (a barn "interior") that we built inside the store's double-height space in mid-town Manhattan. This is the environment the customer inhabits immediately upon entering the store. Almost as if one has left New York City and gone back in time, and a fitting backdrop to display the product. Cabinetry is custom and solid wood, floors are salvaged wood, ceilings are coffered in wood and mirrored glass.

Taking cues from inspiration as diverse as Jack London's Call of the Wild, the mysterious nooks and crannies found in Victorian-era natural history museums, Robert Altman's McCabe and Mrs. Miller, and the hyper-scaled images found in the photographs of Darius Kinsey, the elements of the design work together like a timeline bringing the visitor to different moments and places from the Filson story book.
​