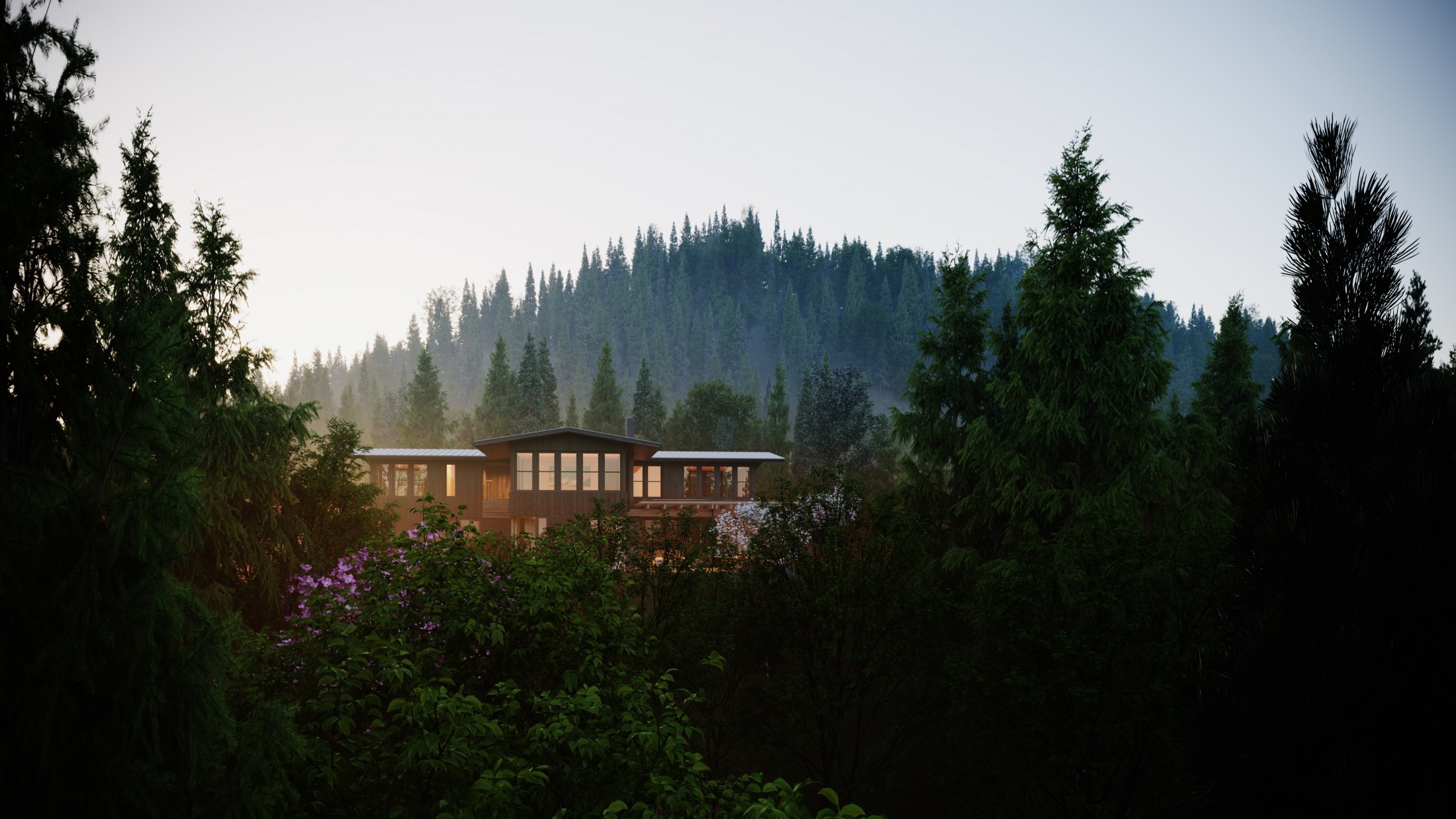 Hilltop Haven
Perched high above East Sound on Orcas Island, and blessed with 270-degree views that include Victoria Island, the Coast Range, the city of Vancouver and Mount Baker, this summer home for a young family, has a cross-shaped floorplan, oriented on the cardinal points, to mark and exploit the vast prospect it enjoys.
A two-story house with living spaces below and sleeping rooms above, each of the four lower wings accommodates a primary living function: the kitchen in the west wing, facing Victoria Island; living and dining in the north wing, facing Vancouver and the Coast Range of Canada; the media/play room in the east wing facing Mount Baker; and garage and storage functions in the south wing facing the road. Each of the four upper wings contains a bedroom: the west and north wings get primary suites, and the east and south wings get multi-bed bunk style bedrooms. The exterior space bounded by the west and north wings and facing northwest to views of the Salish Sea accommodates an outdoor living terrace with fireplace, protective trellis, and outdoor kitchen.
This is a house intended for guests and multi-generations of family.​ "We're not looking to make a statement", said our client. "We just want the house to be simple and beautiful".